Pin It
Hello, everyone! How has your day been?? I am a little grumpy today due to lack of sleep. Both of the kiddos took turns getting sick over the weekend (yep, we are down this road yet again...Did I mention before that I'm ready for spring? I thought it might just be the 100th time I said it!), so lots of cuddles here between multiple loads of laundry and never ending dishes. The Kid was sick on Saturday but it seemed like a 24-hour flu but the Baby (should I start calling him the Toddler? He's almost 3 after all :) started feeling yucky last night and was feverish and miserable most of the day today.
So I didn't really have time to look through our fridge and make a menu until kids got in bed. But we didn't have any food waste last week other than a failed Pinterest challenge: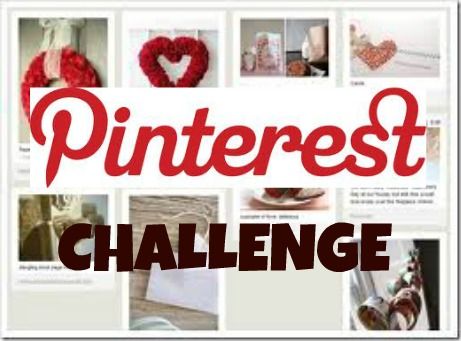 Remember that one of my goals this year was to try something I pinned on Pinterest (recipe, project, DIY idea - anything) every month and share it with you. In January I decided to try a simple recipe for brownies from Weight Watchers. Why? Because this recipe only has two ingredients - a store-bought box of brownies and a can of pumpkin puree. Easy enough! And it had rave reviews.
Well, it tasted disgusting! But let me explain. I didn't have canned pumpkin, so I used homemade frozen puree that I always try to have on hand. I don't know if that's the reason why my recipe didn't turn out good. Maybe, it had a little more liquid in it than canned stuff. I don't know. But the brownies tasted mushy and felt spongy. More like jell-o than a cake. I actually baked it for an extra 20 minutes and it didn't change a thing. I use homemade pumpkin puree all the time for my Pumpkin cream cheese roll, and it always works. Unfortunately, not this time: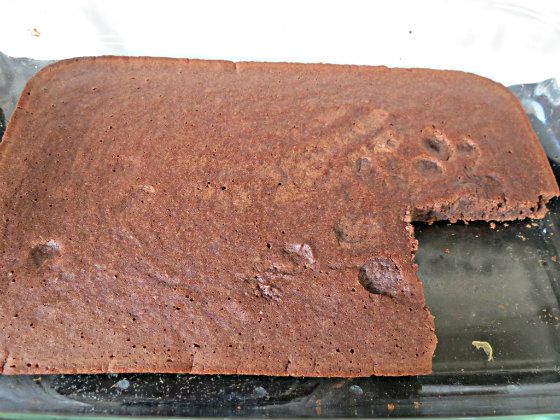 You can see the dents my fingers made on it. It doesn't look too bad but I definitely will not make it again. So this was my only food waste this week.
And this week we are eating (if everyone will get better and not worse)
Mon.- broccoli-beef, rice (bumped from last week)
Tues.- cheese quesadillas, salad
Wed.- salmon, couscous, corn
Thurs.- meatballs, mashed potatoes, chopped salad
Fr.- out for pizza (a new local place is opening in town, and they sent us a free coupon
Sat.- vegetable soup/ leftovers
Sun.- pork roast, parmesan potatoes, whatever veggies I can find in a fridge.
What are you eating this week? Have you ever tried Weight Watchers brownies?