Pin It
One of the most favorite moments from my childhood was when Mom and I baked together. It didn't happen very often... She was always busy, always working. Even though she was technically a stay-at-home Mom, her sewing business sometimes required up to 12 hours of her attention every day. She's an amazing seamstress (made both mine and my sister's wedding dresses) - not a talent I picked up from her...
She is no Paula Deen but when I was younger, the overpowering aroma of our baked creations made me the most proud daughter... I still remember her old, stained, ripped kitchen apron. Ironically, somebody who could sew anything from a swimsuit to a fur coat, could never find time to make a new apron for herself...
She rarely baked pies. The only one I really remember was her famous sharlotka (apple pie) made with foraged apples. We always looked forward to the apple season. Occasionally, once in a blue moon, she would make a berry pie of some sort but most of the time we just couldn't afford it.
I remember more "practical" meals like pelmeni (meat-filled raviolis), blini (crepes, often with delicious fillings also) or pirojkis (filled hand pies):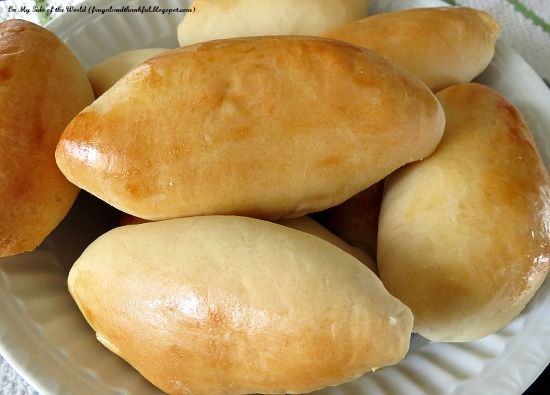 Pirojkis were always my favorite. We made them with a variety of fillings - meat, eggs and rice, sweet cinnamon apples, chicken, potatoes or potatoes with mushrooms, and my first choice forever - cabbage: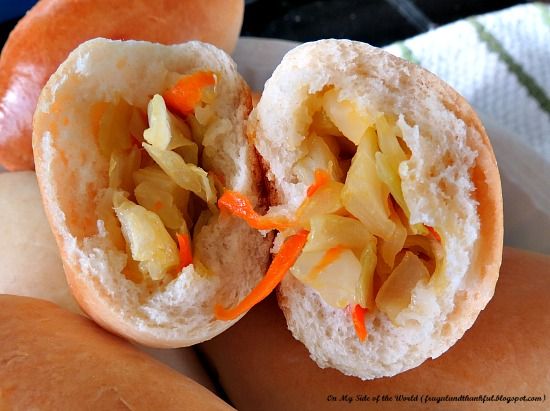 We would spend hours in the kitchen making fillings, assembling them all together, giggling and gossiping... Those precious moments were rare and that's why I treasure them even more.
And now I'm building memories with my boys...
What are your valuable and treasured memories about the most influential women in your life?