Pin It
I had an appointment
with my doctor
today. My throat (and it's definitely strep) is doing better, so, hopefully, I'm finally on my way to recovery. Unfortunately, looks like I shared my cold with the rest of the family. They don't seem to have strep (yet - keeping fingers crossed here!) but everybody is sneezing, coughing and have runny noses. Ugh! I'm so not ready for this season...
I also talked to my OB about GD and a new diet and she comforted me a bit. I will have a meeting with a nutritionist, hopefully, very soon. In the meantime, I'll start testing myself and will go on a diet like I did with my first but add extra protein and calories. Fun times...
But going back to food waste :) I was really hoping not to have any this week. And I was close, so very close. But alas... On Sunday I discovered some moldy bread in the pantry :(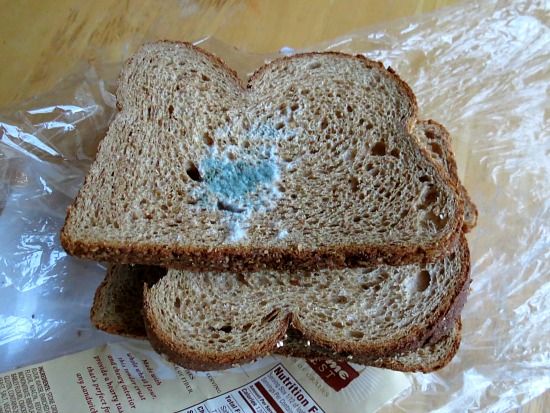 That was our only waste but I'm still not happy. I need to do better with food waste as I've been slacking lately...
And so far on our menu this week:
Mon. - spinach raviolis, salmon (leftovers from last week), salad
Tues. - zucchini pasta (with lower carb pasta for me)
Wed. - Kid #1 Birthday (going out)
Thurs. - meatballs, mashed potatoes (mashed cauliflower with loads of cheese for me), steamed green beans and carrots
Fr. - chicken salad sandwiches (with low carb bread for me)
Sat. - leftovers
Sun - TBD, not sure yet
There will be many adjustments to our meal plans but I still want the boys to eat normal sthat they are used too. Plus, low carb food is EXPENSIVE. Seriously, a loaf of bread is almost $4! And I don't know how to bake low carb bread myself, unfortunately. All the recipes I found are still kind of high. So whatever I buy will be mine, all mine :)
And what's on your table this week?