Pin It
I have been MIA in the last few days...It was a busy few days. First, my parents went back home on Friday: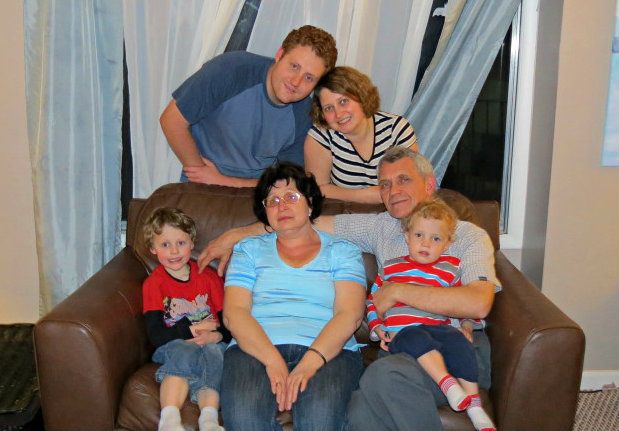 They were actually supposed to fly back on Thursday but their flight was through NY and it got cancelled because of the storm. So we got an extra day and a half to enjoy our time together. It's always so hard to let them go because I never know when we will see each other again.
After we put them on the plane (they flew threw LAX this time), we went to spend some time for our Anniversary. Our Anniversary is actually next weekend but Hubby has a business trip and will be out of town, so we had to switch it to this week.
We planned on staying in Park City, UT but got hit by a beautiful but crazy storm:
Isn't it absolutely gorgeous? But with a 3-day storm we were too concerned about driving through the Canyons so we had to settle for downtown. We had a $100 gift card for a Marriott hotel that was supposed to cover most of our stay in Park City but with downtown we had to pay extra $30 for our stay plus another $12 (!!!) for parking.
We started our night by going to our favorite Indian restaurant "Star of India":
They have THE BEST butter chicken and chutneys. And their freshly baked naan is to die for. The snow wouldn't allow us to explore the streets much (which was my original goal...sigh...). But we had plenty of fun in the hotel. We sat in a hot tub and a sauna, swam in a pool, I got a massage :) There isn't much to show you about our hotel because we had one of the cheapest rooms but I just couldn't pass by this fun chandelier:
The next day the snow was going just as bad. So we weighed our options and decided to go to the museum of contemporary art (that was across the street from our hotel) first.
It was ...ummm.. interesting: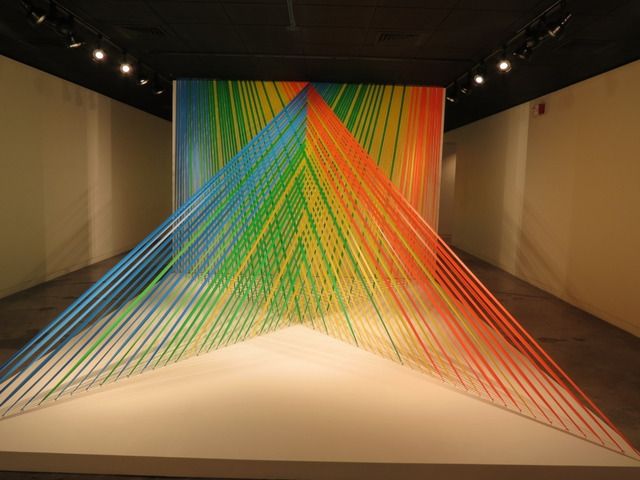 This was probably the most interesting display of all. As for the rest...well, we kind of missed the notification about the mature content, and it turned out to be...very R rated. I know it was supposed to be contemporary but that was something...No surprise, we were out of this place within minutes :)
Because the snow was not slowing down still, we just went shopping in the mall next to the hotel:
There is not much I can tell you about our shopping trip. Everything in the mall is so overpriced! Our budget for this trip was only $100 (on top of a hotel gift card) and between the difference in our bill, parking and the restaurant, we had very little money left to waste. Which is a good thing. I would choose to go to a nice place to eat with Hubby than a new shirt any day. The funny thing though is even when I go shopping I look at the decor. For example I couldn't pass by this unique, fun, decorative piece made out of bottle caps in Nordstrom:
Whatever this is, it looks so cool!
So in the past few days we got at least a foot of snow and a lot of fun together.
Now I just wish somebody would do all of the laundry for me as an Anniversary gift. Any takers? :)