Pin It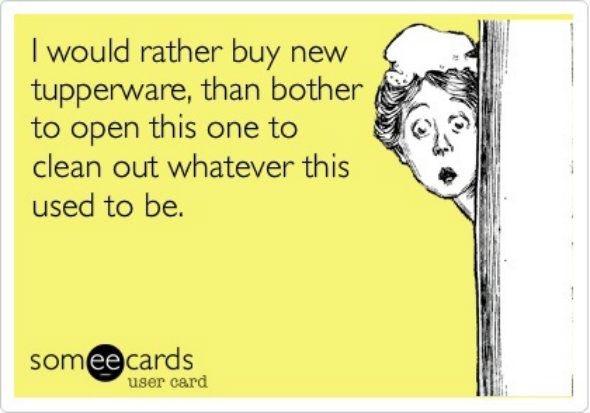 Now that my parents returned back home, I'm trying to get this house back in order :) I did 7 loads of laundry today and an enormous amount of ironing. But the biggest chore was to clean the fridge...
Every time when my parents come, I plan a nice menu. And every time they go to the store by themselves, which they do all the time, they buy and buy and buy food!! Honestly, I'm not against it (well, it does cut our grocery bill a bit) but the problem is that our fridge is not very big and my Dad doesn't usually check what we have before he goes grocery shopping. Hence I have 7 different kinds of bread in the fridge or pantry right now. And it's mostly good stuff aka no preservatives, so I know it will go bad fairly soon. What do you do when you have too much bread (other than freezing it)? What do you do if some of it is dark rye bread?
So until this morning our fridge was so full of little baggies, Tupperware bowls and bits and pieces of different leftovers that I had no idea what we actually had. So I had to do some major inspection. Luckily, it wasn't as bad as the picture above. But I did find something really gross on the bottom of the produce bin:
If you are wondering what this is, it's a very gross (like really really bad!) cantaloupe. It was actually the last one from our small garden harvest. They weren't very good but we ate them anyway...until this one got lost under some other stuff. And I also threw away half a lemon that I planned to use for lemon water but never did. Oh well... At least, that's the extent of the damage this time around.
We ate quite a bit of leftovers for lunch today and we'll have more tomorrow too. Otherwise, this week we are eating:
Mon.- pizza and a salad
Tues.- soup
Wed.- fried rice and ham
Thurs.- leftovers
Fr.- breakfast for dinner
Sat.- TBD (vegetarian burritos?)
Sun.- pork roast, mashed potatoes, salad
Are you eating anything yummy this week?