Pin It
I went to a concert! Or should I yell, I went to a BON JOVI concert!!! And it was awesome! AWESOME!! The guy still definitely has it in him.
The stadium where they played was packed-full:
And here's the man of the hour: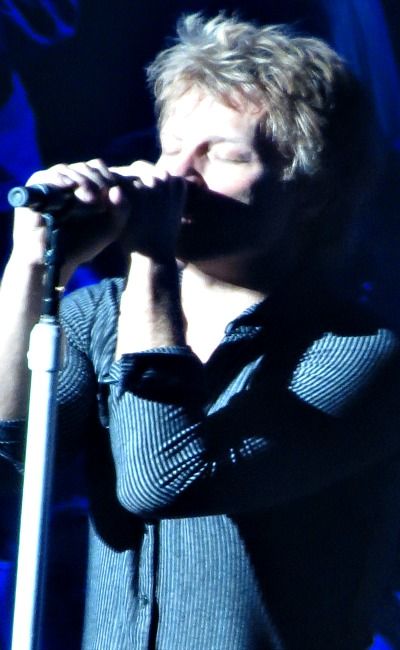 It was so much fun! We gave ourselves tickets as a Christmas gift, and I'm so happy we did. I mentioned before that we try to give ourselves experiences as gifts right now. It wasn't cheap but it was worth every penny. Love me some Bon Jovi!
The only upsetting thing was that he never sang "Always"...Oh well. Still awesome :) One of the best dates ever!