Pin It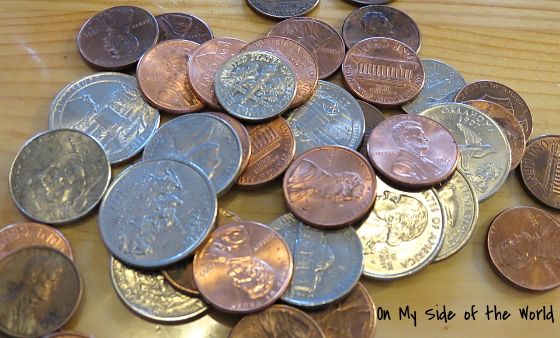 I know some of you want to know what's going on with us...Well, I have a few updates. Yesterday my Hubby found out that his last day, more than likely, will be June 28th. It's not absolutely set in stone but it seems like it's pretty set.
Turned out that they do payroll on the 1st of the month but in May whoever is in charge forgot to mail them before he went on a vacation. Their loss, our gain :) It truly is a blessing because it means two extra paycheck and a full size bonus. Plus it gives my Hubby a whole extra month to look for a job. So far he's applied to a few places but nothing came out out of it yet :(
Still, a lot to be grateful for. We've been working on a June budget, and it's going to be a tight one. Last month I made $425 (my best month yet). So we decided that we will use this money towards the basics. In our food budget we will have $50 a week set aside plus another $50 a month for stockpiling or canning if needed. Our food budget also includes other necessities like toilet paper or diapers. I went back on the couponing wagon again. I actually cancelled our newspaper subscription a couple of months ago but we now receive a free paper with coupons in it. And then there is always ebay :). I still only use coupons we need (this week I used them for cereal, yogurt and milk). Plus I will take advantage of all the rebates I can find.
Then we set aside $130 for all the miscellaneous expenses. This doesn't include house bills (I wish...) or gas but it should cover anything and everything like dog food or gifts, or clothes (hopefully none). You get the picture. It's the tightest budget we've ever had in our life but, I think, we should be fine.
I hope to make just as much this month but I will really have to work hard...But I'm grateful that I have a part-time job that helps us to stay on track and patch the holes in our tiny budget.
Are you done with your June budget?