Pin It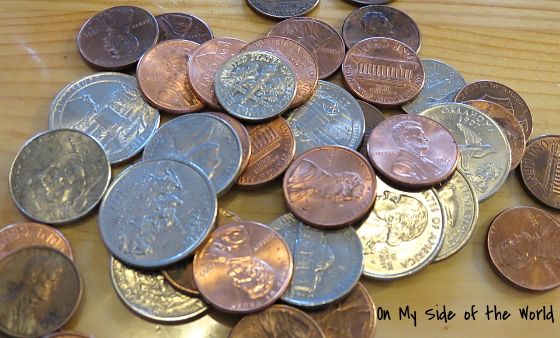 I honestly don't know where yesterday went. This week already goes by way too fast... I've been working really hard lately and I'm well on the way to reaching my goal this month...
Today marks a not very pleasant Anniversary for us - 3 months of unemployment... It's been a long and hard road so far. A lot longer than we thought it would be, with no end in the visible future, unfortunately... We had ups and downs, times when Hubby wouldn't even get a chance and other moments when he would go almost all the way to the top (and even got an offer... but I'm still glad he rejected it because the more we learn about certain people in charge of that company, the more we are happy he will not be working under them...)
We are doing OK so far but it doesn't mean there weren't any changes because there were quite a few. You know, eating out, entertainment, gifts and some others that I have or haven't mentioned before.
Yesterday I had a conversation that made me ponder about it. I was picking up my 1-st grader from school and had a little chit-chat about our situation with one of the moms who is also my good friend. She told me that when she was younger, there were a few times when her Dad had lost a job. During those times her Mom would do her best to hide from the kids their financial troubles...
It reminded me of the time when my own Dad lost his job. It only happened once while I was growing up. I was around 12 back then, and my sister was 5. My Grandpa passed away about 18 months before, so my parents decided to move about 8 hours away from their hometown to be closer to my Grandma.
Not for a second could we imagine that it would take my Dad 6 months to find a job. We didn't have much when we moved and it was getting less and less every day. On the week when my Dad finally received a "yes", we were down to one last pound of flour and a pint of black currant jam. We literally had nothing else. Our fridge and pantry were bare.
But you know what, I'm grateful that we went through this time. I know it might sound crazy but we were never as close. We spent a lot of time together doing all kinds of free activities, we laughed more and hugged more. To this day I cherish those memories of the very tough times for my family...
What works for some families doesn't work for others. What would you do if you faced unemployment? Would you tell your kids (and if you do how much would you tell) or would you think that it's too much of a burden for little ones? Have you ever had to face this dilemma before?