Pin It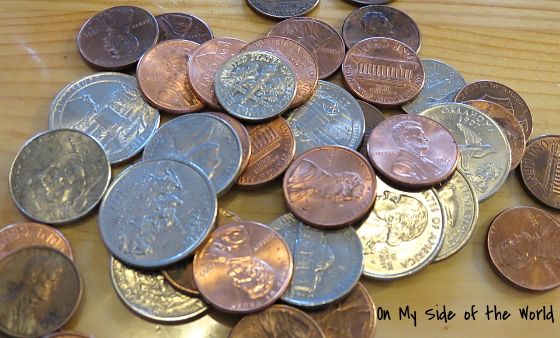 Tried to post it yesterday but Blogger wouldn't let me. Another attempt!
With November already here it's definitely time to create a budget. For the past two months we didn't really stick to any budget. We just kind of stayed low-low-low. But we also had
a few trips
and
extra jobs
that constantly tweaked our plans.
For November it's hard to create a real budget too because we don't know yet how much my husband will bring in with every paycheck but, man, it feels nice to expect one :) He starts working on the 11th, and we should finally breath a little easier. But, honestly, even though his salary will be a little higher than before, we are planning on saving most of the difference. One of the most important reasons to save is definitely my
Mom's treatment
. She started her second round of chemo yesterday but she's struggling overall. The disease really damaged her kidneys, and we are not sure what's ahead. But we are really hopeful that the treatment will work, and she'll get some relief.
I really want to have a nice chunk saved so I can go back and also help to pay for some of her meds. So far it wasn't outrageously expensive but I know that some of the very advanced (aka last chance if everything fails) drugs can cost up to $10000!! So it's important for us to be prepared!
We won't stop living ourselves but our life will stay just as frugal as it was before. We will keep putting money aside for other goals and save until we are ready to buy/use it. We have two big things that we want to save for next year that we really need - a new fridge and a mattress. Our refrigerator is, probably, about 20 years old and it's on its' last leg. Honestly, they don't even make the size we have any more!! And when the light bulb went out in it, we couldn't even find the replacement. We are grateful it lasted through this year but we both know it's not for much longer.
Our mattress is not new either. We "inherited" it from my BIL and it was pretty bad even when it was new. But now, about 15 years later, no turning and flipping can help it... So it's definitely on our "savings" list. On that note, what kind of mattress do you have/prefer/would recommend??
But these are more of 2014 year plans. Gong back to the November budget, we can't really plan everything but I know for sure that I want to bump our grocery budget back to $280 to take advantage of holiday sales and stock up a bit. Our pantry stock depleted quite a bit over the last four months, it needs a little boost :)
It will be nice to get our budget into some order and actually have one for a change.
What are your financial goals for the rest of this year?