Pin It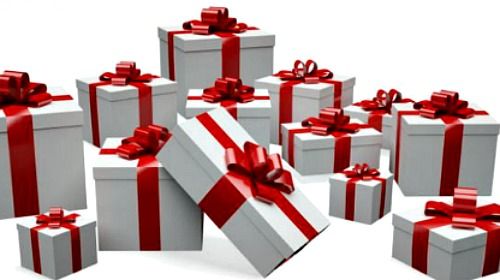 I don't have very many memories about the presents I received during the holiday season when I was little. Most of the gifts were practical: new sneakers, pants, paints or books. I had a handful of toys growing up, and it was normal.
The first "expensive" and "unneeded" gift that I can remember was a Barbie doll. It was a tennis playing Barbie with dark hair, bright-blue eyes, wearing a green swimsuit and a tiny white skirt. It was the most beautiful thing I had ever seen...
I was 10 back then. My parents got the doll a few weeks before the New Year, and the next day they brought it home, my Mom was so giddy with excitement that she couldn't wait. She showed me the doll just for a few seconds and then quickly hid it away from me... Surely, by ten I already knew all of my parents' "hiding places". Within minutes after Mom left the room, I was holding MY Barbie again in my hands. Because I couldn't control my own enthusiasm, I showed it to my sister who was 3 at a time... As you can imagine, a lot of fighting and screaming followed, and my parents re-hid the doll in a place I could never locate afterwards. I still got it on the morning of though :)
When my husband was a child, he would get an abundance of gifts. But two of the bigger ones would be from "Santa" and from his parents. As you can imagine, he "believed" in Santa way into his teenage years...:) When my older boy became old enough to care about presents, we continued Hubby's family tradition. He (and later them) would get a gift from us, a gift from the white-bearded man and a whole galore of other smaller
things both from us and the family.
A couple of months ago, when my husband still didn't have any prospects of steady employment, we sat down with our boys and told them that we just can't afford as many gifts as we did before, so we decided that we would not give a "big gift" from parents this year. We would still do the stocking and some other smaller things from us (like new jammies and books).
So when the offer for a job came, the Christmas gift thing definitely came up too. But our kid beat us to it. He came to me and said: "Mom, now that Daddy has a job, will you, guys, give me a Christmas gift too???" His eyes were lit with excitement but somehow there was a speckle of greed hiding deep-down in them under all of the brightness and light. It made me feel uncomfortable. How did we raise a child who thought that only "more is more" when it comes to Christmas season?
And then deep-down it clicked. We always tried to teach our boys the true meaning of Christmas but now it was time to take it to a whole new level. We've given more to others as part of the season celebration but this time it will be about sacrifice. To give what we
want
to those less fortunate. Because Jesus didn't just share some good with us, He gave us all. He gave His life for us, and we can only attempt to pay just a bit of it back.
"Honey, this year we'll do it differently..."- I said softly. And, maybe, somewhere, in a small room with modest surroundings, there will be a boy or a girl who would think that their gift was the most beautiful thing they had ever seen...