Pin It
I told you yesterday that I'm finally getting into a Christmas mood. Here's the proof :)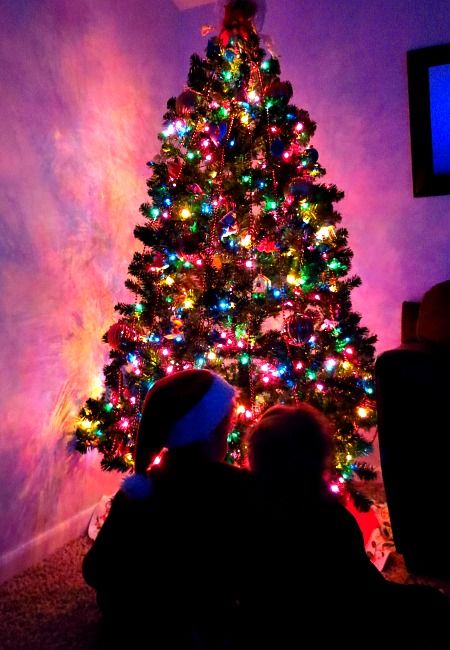 Arent's these two little guys so cute enjoying a moment there :)
Our tree is finally up! It's the first year since we got married that we didn't have it all up in it's beauty the day after Thanksgiving. I couldn't wait any longer!! We spent a few hours yesterday while listening to holiday music on Pandora. You might remember that we have a special tradition in our family that was started by Hubby's uncle. He used to be one of the artists for Hallmark before retiring and every year he would send my husband and each of his siblings an ornament (many of which were created by him). By the time we met, my man had a huge box of fun and special ornaments to put on our first tree.
We decided to continue with this tradition - we give our boys an ornament that has a special meaning every year. It could be serious or fun. Like this year we got this ornament for one of our kids because it was their first time to go to Disneyland (and also because I have a secret crush on Mater :)
We also added another very special ornament to our tree this Christmas:
My SIL got it for us last Christmas in memory of Hubby's
sweet Grandma
who passed away in September of 2012. We miss her a lot and it's such a sweet reminder.
I'm glad to be done with decorating! Now it's time to start on Christmas baking... I could really use some sugary treats right now...
Do you have any special holiday traditions in your home?