Pin It
Hello, my lovelies. How was your Valentine's Day??
There is always something in the air in the middle of February... We had the opportunity to have dinner at Church on Valentine's Day that was catered by a local restaurant. Everything was set on big round tables, and we ended up sitting with three other lovely couples. One was younger than us but the other two were a bit wiser age than hubby and I. Yet it was amazing to see how much in common we have despite the age difference!
At some point one of the husbands started talking about a recent conversation on marriage that he had with some friends. He went on something like,"This girl told me that they've been married for forty eight years, and another girl mentioned that they've been together for fifty two..." Girls, huh, was my very first thought :). One of my favorite quotes by Benjamin Franklin immediately came to mind:
"To love all ages will surrender" - as we say in Russia that basically means that for love there is no age limitation. As we were discussing it with Hubby today, he gave his own version of translation,"You're never too old to fall in love."
To that my 7-year old responded with a serious face, "I say you're never too young. I can prove it..."
Me chocking on soup with laughter tipped him off ...So we may never know what he meant...
Oh well, at least the love for soup is always there: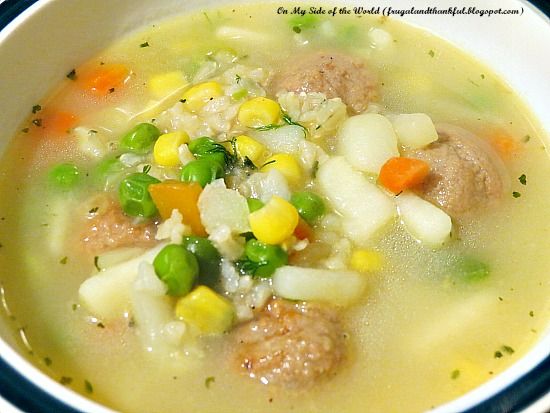 No matter what the age, the way to man's heart is still often through his tummy :)
Love me some Valentine's air...