Pin It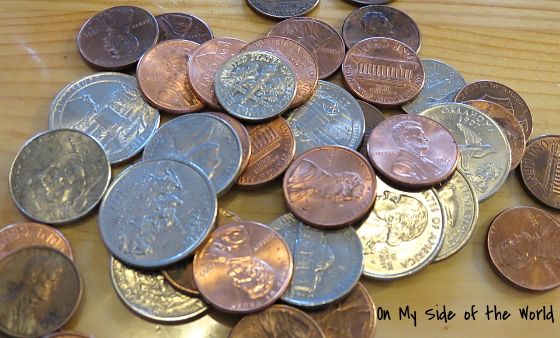 Who gets sick in 90 degree weather?? This gal!!!
I have the worst head cold right now... It started on Saturday but didn't fully "blossom" until yesterday. I stayed away from the computer most of the day but I'm still pretty miserable. I got all the fixings for the
"Magic potion"
but I just can't make myself drink anything even remotely warm right now. WAAY to hot!!! Bleh... So I've been mostly just enjoying a teaspoon of honey here and there and hoping that it will do some good. I really want my sense of smell back...
But thank you all who left comments here the past few days. And especially for those who shared some ideas on the last
"Frugal Friday"
post. As I mentioned before, it's getting tougher and tougher for us to stay within a budget. So I decided to take the last $25 of our May grocery budget and try to stretch it through this whole week. Yeah, I know, quite ambitious of me :) But, honestly, we don't need much. I did not have a chance to organize our fridge or make a menu like I usually do on Mondays (believe me, even if something died there, I wouldn't be able to smell it... It makes it harder to go through leftovers and such). But I think, we should be mostly set. I already know that half of this will go towards milk because I found a great sale this week for a gallon for only $2.39 (Walmart sells milk for $3.08 right now!!), so I'll be buying a few gallons.
Then at the end of the week we will do a huge assessment and really crunch some numbers to see whether or not we need to adjust our budget... I'd rather not do it but it might be inevitable. Summer is usually a little more expensive for us but we will also have some bigger expenses this year (more on this later), so it's very important to do our best to stay within a certain amount.
And this is our master plan for now :)
Are summers more expensive for you or less? Did you have to make any adjustments to your budget recently?