Pin It
My sweet husband had a Birthday on Tuesday, and I gave him the most non-romantic gift so far in the history of our marriage (yes, it even beats the
stellar deal saw
I got him last year for Valentine's Day). I gave him this: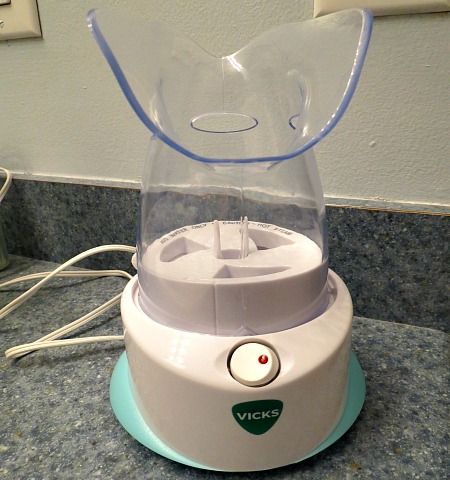 OK, let me explain... My poor man has more allergies than most people in the world. Seriously. Have you ever met a person who is allergic to toilet paper? Yeah, it's a first one for me too. Sorry for TMI... Before we got married, he actually went to get tested, and out of 50 things they were checking him for he was not allergic to two - dust (thank goodness!) and one more thing that he can't even remember anymore... He was severely allergic to most fruit, minus citruses, surprisingly, until he went to Russia where he discovered that he can actually eat apples. Only makes you wonder what they put in those apples they sell in the grocery store... Another reason why I love our apple tree in the back.
I digress... He actually went through some treatment when they give you a bazillion of shots like every single week for years but then I got pregnant with our first, it just wasn't in the books anymore. It did help with some allergies but he still has more than enough...
And he is constantly suffocating and stuffed up. So a few weeks ago I saw this cool thing on TV that is supposed to help you breathe and lessen your allergies. Can't remember exactly what it was called but it was $150 (like most of the things you see on sale on TV). So I tried to find something similar but more in our budget. Then I found
this toy
on Amazon (not an affiliate link). Much better price!
And I have to say, I'm a believer! We both used it last night (I wasn't planning on using it but this nasty cold and especially cough is just lingering here...), and for the first time in 5 days I slept like a baby and actually woke up refreshed. And hubs got a good night sleep too, and no snoring which is big in my books. He kept us both awake and miserable the past few weeks since his allergies escalated... I even kicked him out to the couch a few times...
So no, I'm taking my words back... It is somewhat romantic if it allows us to sleep together in the same bed, lol :)
So what was the most practical gift you've ever given/received that turned out to be very useful?