Pin It
Hello, hello, my lovelies!
How have you all been??? I have so much catching up to do but, I hope, you are all doing great!
I did not mean to fall off the face of the earth for the whole week. It kind of happened. We went on a vacation to the beautiful Bear Lake this week: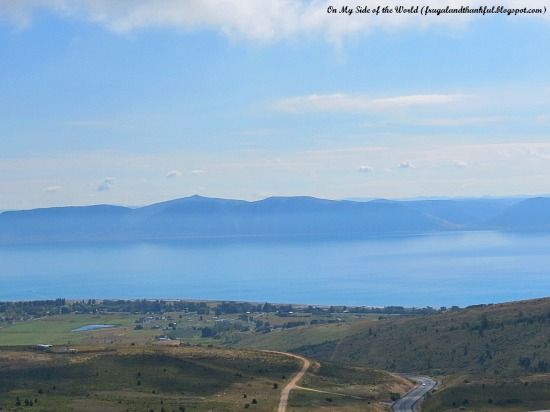 The problem was that the house we were staying in did not have Internet. I didn't realize how much I depend on it until it was taken away!! I was really upset at first (because I couldn't blog or work) but than I decided to just accept it and enjoy some much needed time with the family in this gorgeous place. And it was worth every second! The weather was great most of the time, the lake was breathtaking and the kiddos had a blast:
We came back Thursday night and things immediately started piling up, that's why I never got to write a post. But I'm back and I'm happy to be here! Thank you all for checking up on me and for your supportive and encouraging comments on my last post! You guys are amazing!! I don't know what I would do without you...
But today my friend had a yard sale and she allowed me to bring my stuff too. Surprisingly, I didn't have as much to sell as I thought I would. I have a few nicer items that I want to try to list on classifieds and Facebook yard sales to make a little more but I still had a table full of things, mostly smaller items. I didn't sell everything I hoped to sell but it was still a success in my book. My goal was to make at least $25, and I made $30.50. I'll take it :) The best thing is I sold 13 things and got rid of another 16 that I took to the thrift store to donate (I was NOT taking that stuff back home! No way!!).
And that means that I surpassed my goal for this challenge! But don't worry, I'm not planning to slow down:) And the best part is that I didn't just get rid of 38 things but also made $82.50 along the way. It wasn't part of my original goal but I hope now to make at least $100 by the end of the month. I think I can do it!!
And how did you do this week?? Are you close to reaching your goal or, maybe, you feel like you need a little extra push?