Pin It
John 15:12
"This is my commandment, that you love one another as I have loved you…"
In the past few weeks since the babies were born we were overwhelmed by the kindness and compassion of those around us. So many reached out to lend a hand and a hug, to support, to help with the kids, to not let us starve... Some of you we've never even met in person, but you kept us in your thoughts and prayers, you sent us cards and generous gifts and other tokens of love and care.
Our hearts were and are so full of gratitude. At the beginning of this week I received a very special gift that left me in awe and brought tears to my eyes - beautiful handmade quilts:
Every stitch was sewn with love by someone who quietly followed our journey on this blog and kept us in her prayers - a reader and new friend Nancy. I cannot begin to comprehend how many hours of hard work were put into creating them (you all know that I'm not a quilter but I'm always amazed by those of you who are and your talent).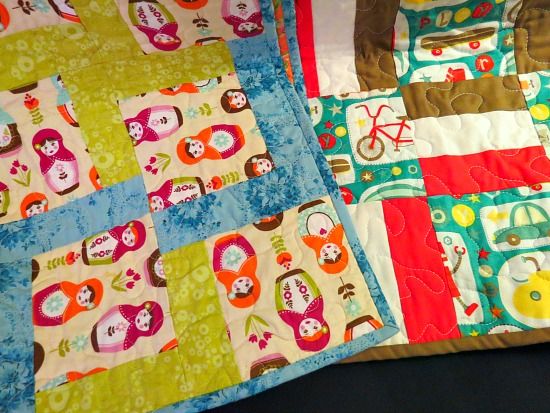 And matryoshkis?? Isn't it so thoughtful? My 4-year old thinks so too - he constantly tries to steal that quilt because matryoshka might just be his most favorite toy:) They will be loved and cherished for many-many years.
Thank you again, Nancy! You truly touched our hearts!
I only wish I could pass along all the kindness and generosity that was sent our way but this life is not long enough to do so...
And now I'm getting all mushy :) I better head out to bed. In the meantime, check out the backs of the quilts. Aren't they just so much fun?? Love love love them!
Have a good night, my lovelies...