Pin It
...but I went and did some Black Friday shopping yesterday! Not a lot. I only went to Walmart for some jammies for the kids and also to get the Avengers bedding for my 6-year old. He LOVES the Avengers and I know he'll be in 7th heaven when he sees it. It was $24.88 for a 4-piece set ( a fitted sheet, a flat sheet, a pillowcase and a comforter) so I was happy with my shopping trip. I was done within 5 minutes but the checkout took another 35.
But what's even more amazing is that my Hubby is officially initiated ("against his better judgement...") into the whole Black Friday craziness - yesterday he went to shop for a certain gift for me. All by himself, mind you... (kids were already in bed so I couldn't go with him)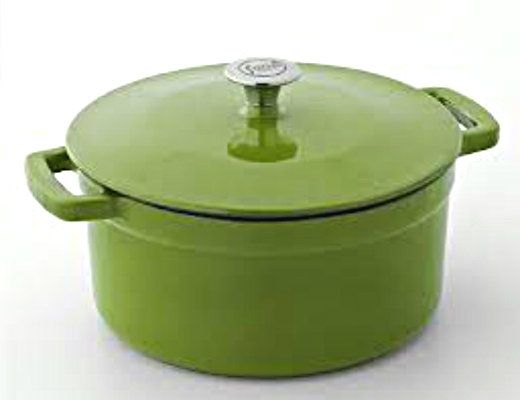 And he got a great deal too! For the longest time I have wanted a cast iron dutch oven. My Grandma had something similar when I was growing up and everything just tasted better in it. I can't wait to try my
plov
in it!
So Kohls had a
Food Network™ 5 1/2-qt.
(great size for our family!)
Enamel Cast Iron Dutch Oven
on sale. It's usual price is $99. It was on sale for $59.99 which is a pretty good price (but still way out of my price range). But it also came with a $20 rebate that brings the price down to $39.99. Much better! And to sweeten the deal even more, there was a coupon in our local paper for $10 off $30 at Kohls for Black Friday! How awesome is that? But I'm not done yet. Because of the rebate the original price was still $49.99 when Hubby was checking out. And Kohls was also running a deal that if you spend $50 you get $15 Kohls money back (to use on your next shopping trip). So my husband grabbed a tiny chocolate bar from the checkout area to bring the price over $50. So he got another $15 back. To put a cherry on top of this awesome sale, our debit card also gives us 15% back on every purchase at Kohls in November and December which will be about $7 (again price before the rebate).
So after all these calculations (and after I mail the rebate- which happens tomorrow) this awesome dutch oven will only cost us
$10
!! I can't be more excited than I am right now!!
It's 90% savings!
This price was worth crazy crowds and 40 minutes in line (don't tell Hubby I said that :).
Sluggy
, aren't you proud of my husband? :).. And he got it in my favorite green color too to match the accents in our kitchen. Yeah, I'm that crazy! But I love it!
Do you have any favorite Dutch oven recipes? Please, do share! I can't wait to try it but he doesn't ket me until Christmas because it is supposed to be part of his gift :(