Pin It
Now I got all of you intrigued, right? :) Well, there was one thing I wanted to do before Christmas. I'll give you a hint. In the past two days our kitchen looked like this:
(Sorry for the dark picture. As you can see, I took it right before somebody's bedtime :)
And even though the kitchen is the center of the house and all that, I don't think I'm ready for a couch in there...You, probably already guessed what happened.
And you are right! Good bye, to the old purple-ish carpet...
Oh, I wish the picture could show the real color. I promise, it wasn't brown. It was PURPLE!
And say "hello" to the new pretty, neutral color: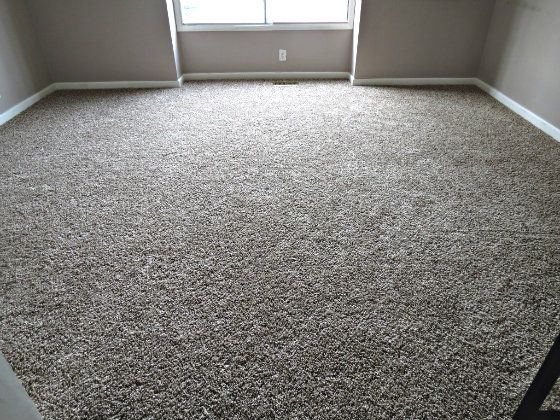 And a closer look:
I love it!! And I almost didn't get it this year (which would be OK but I really wanted it). You, probably, remember that we were saving the money I made with translating for new carpet. We saved a little over $600. But when we started getting quotes, we realized we needed at least $200 more. We felt $800 for an 12x15 room was a little steep, so we decided to sit on it until next year.
And then our friends got new carpet...with a self-contractor guy...For 3 times cheaper than your big-box stores. We were a little skeptical at first but when we went to see their house, we liked it and thought it would be worth it to get a quote from this guy. He brought us a few samples, and after we chose what we liked, he quoted us...dum dum dum...$410! And this price included new carpet with a very nice pad, and the old carpet removal and haul. It was half the price of the lowest quote we received, and $200 savings for us to use somewhere else.
And that's how I got a gift I really wanted and for a nice price...
Now I better go move some furniture around...