Pin It
Now it really starts to feel like Christmas on my side of the world (even though it's raining outside tonight...) Do you have snow where you live? We've been listening to holiday music all week and now my two-year old walks around singing "Purum pum pum pum..." ALL THE TIME!
Last year we tried doing 25 days of Christmas. We enjoyed it so much that we decided to do it again this year. Because our kids are still small, we will mix fun with some more season appropriate activities like helping others and serving. So this what our list looks like so far:
Dec 1st - Gingerbread house festival
2nd - decorate the tree (see above)
3rd- decorate the rest of the house
4th- put up Xmas lights outside
5th- pick out a toy from among their own to donate to DI
6th- decorate a Gingerbread house
7th- Finish and mail all the Christmas cards
8th- Church Xmas brunch/ Xmas dinner with my best friend
9th- cut out snowflakes with the kids
10th- watch a Nativity DVD together
11th- ride the train in the mall
12th- make a Christmas card for a teacher
13th- food bank donation
14th- watch Christmas show together
15th- build a fort in the living room and read a Christmas book inside
16th- Christmas lights downtown on Temple Square
17th- learn about the symbols of Christmas
18th- Road Home, take a donation for homeless families
19th- unwrap a new book and read it together
20th – bake cookies
21st – deliver cookies/gifts to friends and neighbors
22nd- take cookies to a widow
23rd- house hunt to find the best decorated house and leave a plate of cookies on the porch for them
24th- Read Luke 2/ unwrap new jammies
25th- open gifts/ Yummy breakfast/ Xmas party with family. Have fun together!!
I realize we might not be able to do every single one of these things or we might have to combine/substitute some but we just want to spend a little more time together and have something for kids to look forward to every day and do things that they will remember as they grow older. We will hide a little note for each day in our advent calendar: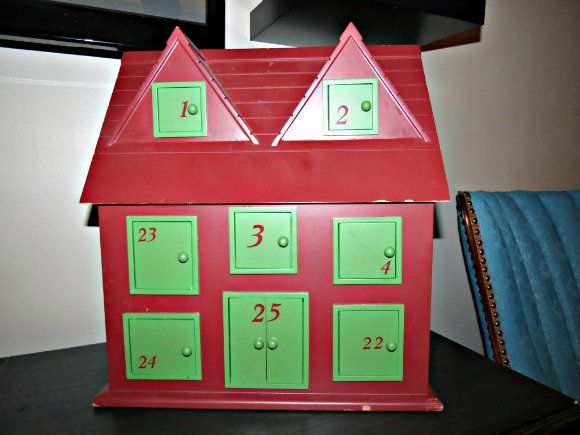 It's a fun house that somebody gave our family a few years ago. I will definitely post everything that will be worth posting, I promise :) As you can see above, we already decorated our tree. And yesterday we went to a Gingerbread house Festival. It wasn't very big but there were some pretty cool houses there like this one: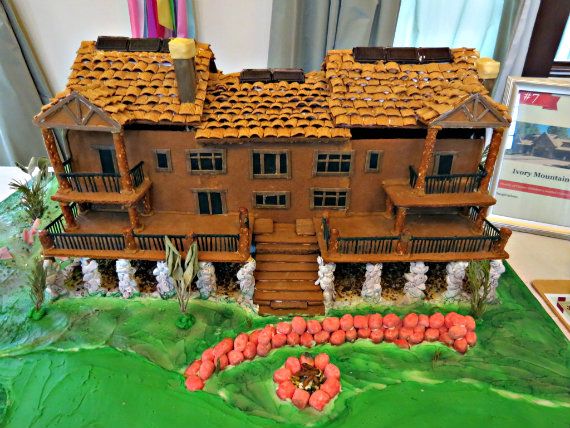 I'm really looking forward for the next 23 days with my dear boys (of all ages :) I really should post a picture of my husband here having fun decorating a cookie yesterday but I don't think he will forgive me that easily..:)