Pin It
I decided that it's time to share with you a few things we've done for our
25 days of Christmas
. As was expected we didn't achieve everything we planned up to this point. First, we didn't decorate outside yet ( it was raining, then snowing...then I think Hubby just got lazy...deep sigh...). Then we (kids) didn't ride the train in the mall. Something just came up and we couldn't do it but it's still on our list. The last thing we haven't done yet is going downtown to see the lights. But one of our friends from Russia is coming to visit, so we'll go altogether on Tuesday.
But we did have some fun together baking oatmeal-raisin cookies:
And the boys built a "fort" in the living room: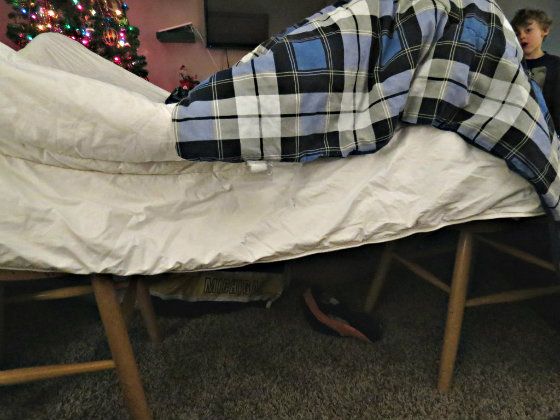 Guess, who's enjoying it the most? Yep, that's my husband under there...
We also added something unplanned to our list - we went to the Dicken's Festival because our niece and nephew were dancing there. Aside from the performers, this "festival" is one big fair with lots of stuff on sale: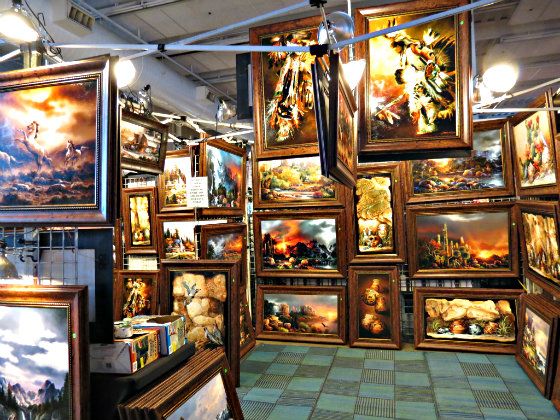 We didn't buy much but the Kid scored a new plastic sword (boys will be boys, right?) for $3:
Sorry for the underwear background. Didn't realize it until I loaded all the pictures on the computer :)
We also enjoyed a plate of funnel cakes. It was my first time to try them and they taste exactly like something we eat in Russia too: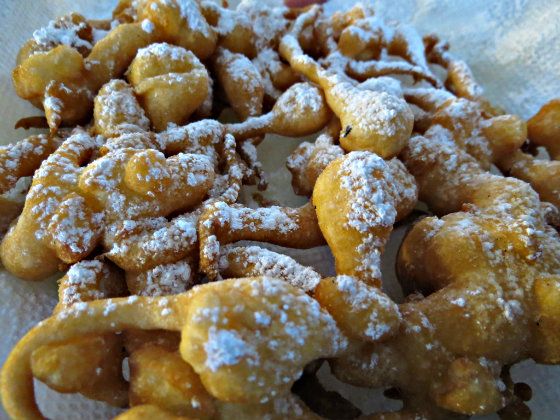 And look at this awesome lady: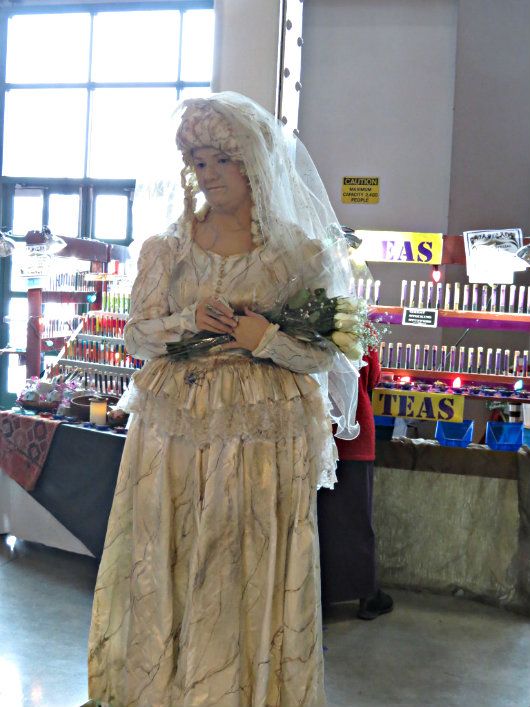 Isn't she absolutely awesome?? I tried to get a good picture but it's hard with all the windows on the back. Did you realize that it's a real person?? It's hard to see on the pic, she looks so much cooler in real life. Freaked out quite a few people too by her occasional wink ;)
Overall, we had fun and supported little dancers in our family too :)
And to leave you with something inspirational today I wanted to share a thought that I just love:
Beautiful, isn't it?
Have a good night, everyone!