Pin It
I never really believed in the whole groundhog thing but this year we had such beautiful weather in the beginning of March that I was almost convinced. But no, really ...:)
I prepared our garden by tilling the soil, removing old (and new) weeds. I even bought some seeds: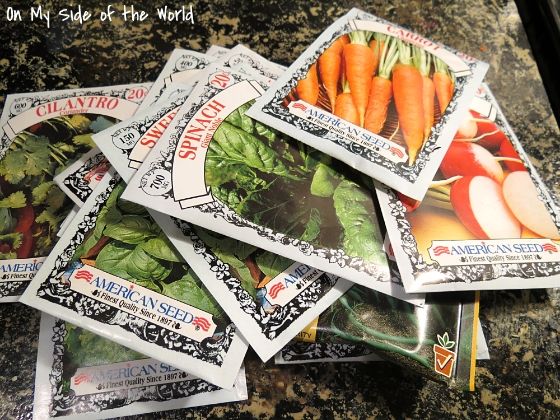 We had temperatures up to 70F just a week ago, and I was so ready to start working on my garden. Until three days ago when we woke up to this:
The temperatures dropped into the lower 30s, and I'm freezing my tooshie right now :( To make matters worse, it's been a 3-day storm bringing about 8 inches. To prove my point, here's a pic of my 6-year old fruitlessly trying to clear out the recently assembled trampoline:
Poor guy...I'm just so done with winter here!!! And you, groundhog Phil, are such a liar!
How's the weather on your side of the world? :)