Pin It
Do you remember
the diaper cake
I made a few weeks ago for a baby shower? Well, the cute Mommy had a baby!!! The most adorable little guy made his entrance into this world on Wednesday. He's the sweetest little thing. Unfortunately, due to some breathing issues he had to spend a couple of days in the NICU but he's doing much better now and doesn't need the oxygen tube any more. They will keep him for another day but, hopefully, he and his tired parents will be back home tomorrow night.
It's the first baby for my Hubby's brother and his better half, and they are so cute learning the ropes of becoming parents for the first time :)
I finally finished a couple of gifts I was working on for the new Mom and the little one (it took me a lot longer then I thought it would...). First, I wanted to make them a really soft big blanket: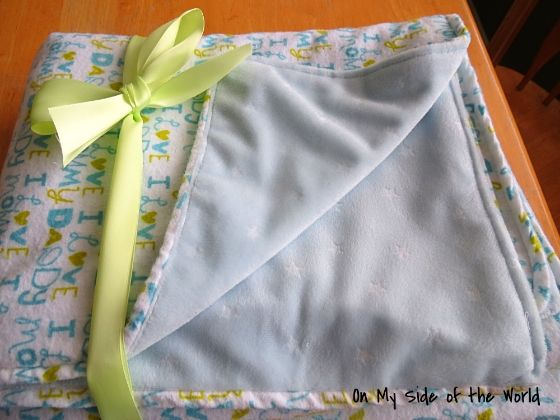 It took me forever but I like how it turned out. It's so soft!! They have wooden floors and no rugs pretty much everywhere in the house, and I wanted this blanket to be big enough to spread on the floor and let the baby play and roll around. I got all the fabrics at Joann's (using 50% coupons)
I also made her a bunch of burp cloths: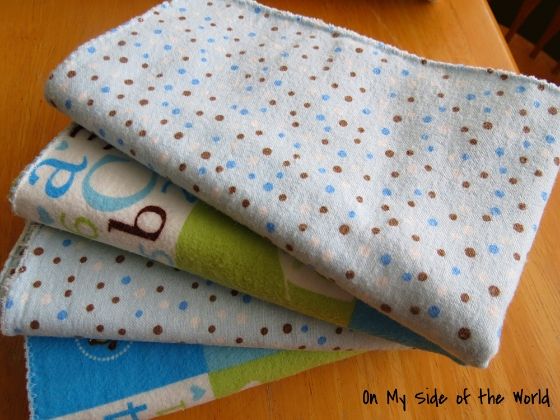 These are huge! When I had my first, somebody gave me a pack of these gigantic burp cloths. I don't remember the name of the brand, but those were the ones that can also be used as cloth diapers. I absolutely loved them because they provided perfect "protection" :) So I made these ones big too. I just love these fun bright colors. Mom's milk hasn't come in yet but she'll definitely find them useful in a day or two :)
Debby and Carla, you can be proud of me :) I'm learning from the best :)
This adorable little one really makes me baby-hungry :)) And I didn't even have a chance to hold him yet (because he's in the NICU) but I can't wait!!
Congratulations again to the new Mommy and Daddy!!