Pin It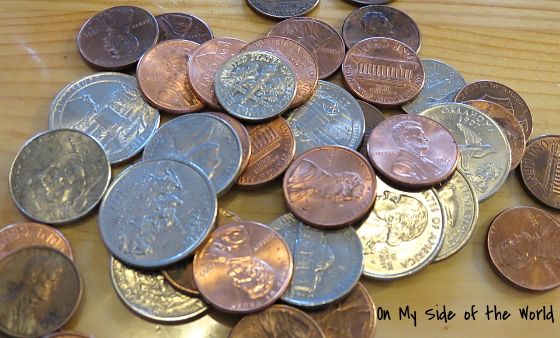 It seems like nowadays everybody tries to save a little (or a lot of) moola. There are many reasons why people are saving money and there are many ways on how to do it. I consider us a pretty frugal family. We cook from scratch 90% of the time, and often buy discounted (close to expiration date) meat and veggies or fruit. We rarely use paper towels - instead I bought a pack of 18 kitchen wash cloths or rags from Walmart (only $4!!) and they serve most of our needs. We use soap pumps throughout the house and only fill them about 1/3 with actual soap, and the rest is water. We love DIY (in case, you haven't noticed yet :), and we often buy wood, fabric or furniture for our projects on clearance, at thrift stores, on classifieds and yard sales. Or even get it from the side of the road. We can in summer and grow a garden. We frequent a local library as a family and we buy on sale more than not. We count every penny.
Yes, I consider us pretty frugal. But I'm no cheapskate. The Webster dictionary gives such a definition of a cheapskate:
cheap·skate -

noun

\

ˈ

chēp-

ˌ

skāt\
Definition of CHEAPSKATE
: a miserly or stingy person; especially : one who tries to avoid paying a fair share of costs or expenses.

We don't have cable (as part of us being penny pinchers :) but a couple of months ago I stumbled upon a few videos on Youtube from a popular show on TLC "Extreme Cheapskates". Here's the link to one of them if you are interested. But I would just put "Extreme Cheapskates" into Youtube search. Some of the ways (not all) how people save money in these videos are...well, I can't say they are necessarily inspiring - you know, to each your own- but they are definitely unusual. I'd love to know your opinion on them.

Why I don't think we are cheapskates? Because we often save for pleasures. We cut on some expenses so we can afford others. We save so we can have experiences and a certain quality of life now and, especially, in the future. We also save so we can help others.
What are your unusual ways to save money? Why do you do it? Are you a cheapskate? Where (if) do you draw the line?