Pin It
You know I usually post food waste and a menu for the week on Mondays. Well, it's not happening today.
Because I've been pretty busy...Before we went on our vacation, we talked to a lady we buy pickling cucumbers from every year. This year was no exception. She has a big farm (I wish I could grow so many cucumbers), and her cukes are all natural and organic, and prices are very competitive. At $20 for a half-bushel, I'm one of her returning clients :)
We already had money set aside for it, so early this morning my Hubby went to pick up my cucumbers. Then 6 hours and tons of sweat (did I mention, it was 104F outside today??), I had 36 cans ready for winter. We'll see if they survive that long...I do love me some pickles, especially homemade:
The best part is from the way it looks ( and sounds!) every single can has sealed!! I'm one happy girl today.
But because I spent too much time on my feet, I didn't have it in me to go walk today. I guess, I sweated enough anyway :) But I had to run out and snap a picture of an absolutely gorgeous sunset we had today: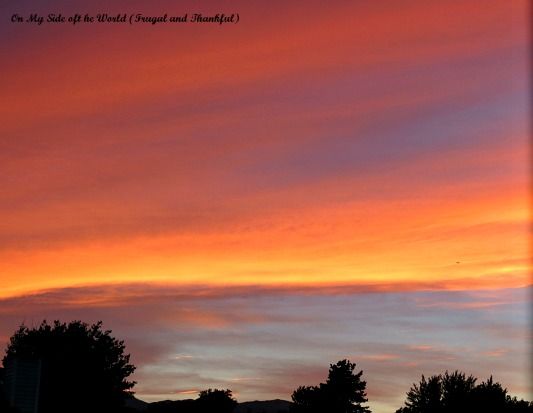 Isn't it just breathtaking?? Gorgeous, gorgeous colors!
And how was your day? Did you have anything good happen to you, or was it your typical Monday?