Pin It
I have a friend who, before she got married, divorced and raised six children on her own (yes, if that doesn't show that she's a superwoman, I don't know what does!), yeah, before all that she decided to travel and explore every single one of the fifty states in the US. Back then she was very young, ambitious and could live with very little. She still can live with very little and is still young and pretty, but this experience that she received has no price value on it...
Many moons ago I was young and ambitious too. Before I came to the States, I had a desire or more of a fantasy to visit every state in the US too. I do like traveling and I'm fascinated by both geography and learning about new cultures. But my dream kind of stayed in the stage of a dream. In fact, I've never even been to NY. Well, if you don't count those five times when I spent countless minutes passing the floor at JFK after or before the exhausting 10-hour trip to or from Mother Russia. Lame, I know...
In reality, fast forward 8.5 years, and I'm only about 15% into my goal. We did visit some amazing places in those years like the
trip to Arizona
(something we definitely want to repeat):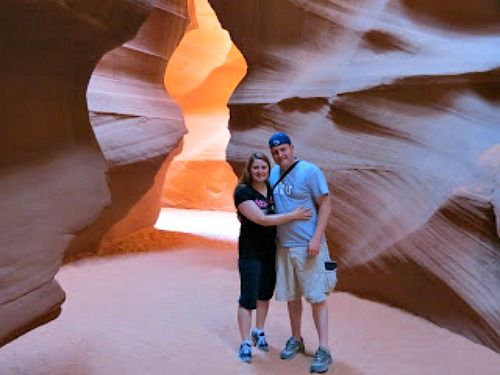 Last year we went to one of the "it" places for foreign tourists: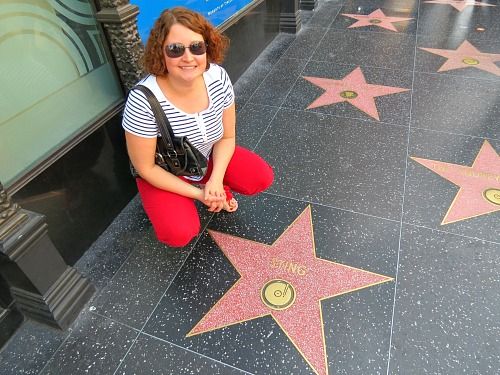 Guess where I was? :)
But there are still so many destinations I want to see. I'd love to travel around the world, that's a given. But money is definitely tight... Maybe, Vegas is my next destination... Right.
So if money was not an issue (let's just imagine for a second that you were a lost child of the Hilton family...), where in the whole world would you go? And if money is an issue (because you did not find a
$10 million
dollar treasure in your back yard), where in the States would you travel and why? Or where would you recommend to go? Of course, I mean those of you who live in Northern America. Because those of you who are located in sunny Spain, I know where you live, and I'm already envious...:)