Pin It
A couple of years ago when I first started tracking our food waste (inspired by
The Frugal Girl
), almost every week I would throw away something. I did not get discouraged and since have had months with no food waste.
Well, this week is not one of the good ones. First, I threw away this yummy bread (not so yummy looking any more...):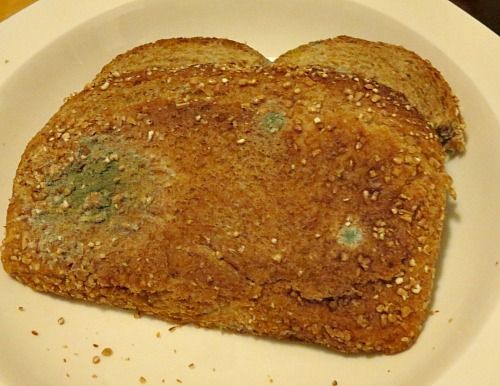 You can say that bread doesn't have a ton of preservatives in it when it goes bad within just a few days...
I also tossed about half a cup of cooked chicken: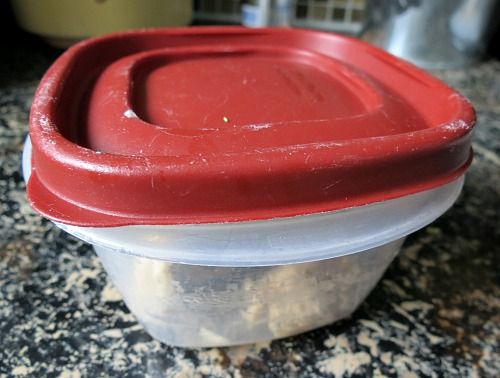 The container is not dirty, I promise. it's just old and scratched :)
I was planning to add it to my salad for lunch today but, unfortunately, it already got a funky smell. I did save some carrots that were going bad. I also tried to make a farmer's cheese pie (quite popular back home) using leftover ricotta cheese in it. It did not turn out completely disgusting but it's definitely not a recipe I will share with you any time soon :)
I have a few things in the produce bin that need to be used up very soon, so I will try to incorporate them in our menu this week.
And so far that's what's planned in our kitchen:
Mon. - ham, potatoes, a bunch of cut up veggies with dipping sauce
Tues.- Russian beet soup, rolls
Wed.- zucchini pasta
Th. - ham casserole, steamed broccoli
Fr.- cabbage stuffed rolls
Sat. - leftover rice from Friday, Asian-inspired salmon, stir-fry
Sun. - leftovers
And what are you cooking this week?