Pin It
Now imagine me singing this phrase with a deep voice of... I don't know, Bing Crosby? I sure love me some festivity of this song, just not at the beginning of April. But that's what came to my mind at this depressing view today: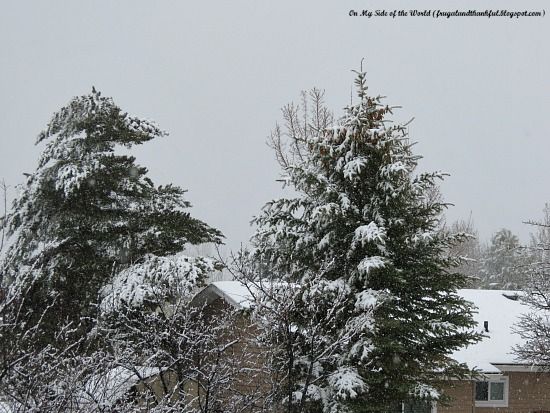 OK, it's a pretty view. Just again, not at the beginning of April. I'm kind of done roasting my chestnuts for the season... I guess I jinxed us by sharing with you all the pictures of my tulips... Come on, you can stop gloating now :) I've learned my lesson... I'm trying really hard to convince myself that it's moisture we need for the grass, and gardens, and rivers or lakes... It almost works...
But on a day like this I just did not have any energy to be useful... In fact, I was pretty lazy (it doesn't help when you eat something that doesn't agree with your stomach the day before...). I spent most of today away from the computer but enjoying time at Church, sleeping and curled up on the couch with my soft blanket and some uplifting books instead.
What can I say, I'm really looking forward to spring... When it's nice and sunny outside, I'm so much more productive! I feel like the energy is just flowing in my body and I'm ready to conquer the world (of dirty laundry, that is...).
The only thing that helped me feel that spring is near was the gorgeous bouquet that I scored for just $5: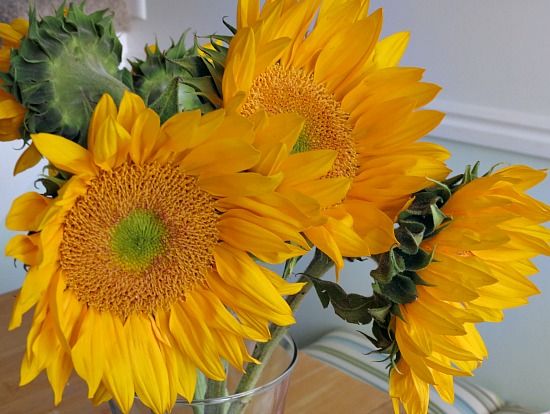 So worth it!!
What do you like to do when you need a day for yourself to relax and rejuvenate?