Pin It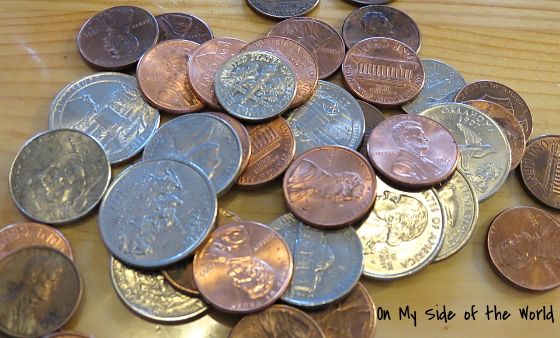 I don't really do a regular budget post because, well, our weekly budget is fairly boring. But today is an exclusion :) Not that it's any less boring, I'm just writing about it, lol.
We received our
tax return
last Thursday. It was the quickest return we've ever received (just six days!!!), and we already bought a
couch
. I want to dress it up a bit before I share any pictures with you :) And I also ordered
the green house
and can't wait for it to arrive! The weather has been so beautiful lately that it's obvious, gardening season will be here before I know it! The rest of the money is sitting in checking for now, until we decide what we want to do with it. I'm still leaning towards buying a new mattress but we'll see. And I hope to be able to put at least $200 into savings.
Talking about savings, you might remember that we had a very ambitious
savings goal
for 2014. I don't know if it is going to end up being realistic but so far we saved $1700 and I hope to add another $300 at least to this number in March. It might not be much but it is for us, and I'm glad to see that we are right on track. It will slow down a bit as we get closer to summer because we are yet to have any vacation plans, even if it's a small, local trip. I don't really care where we go (well, I do but where I want to go we can't afford anyway...sigh), I just need a change of scenery. Maybe, visit
another state
or something :)
We also need to start thinking of Christmas (I know, who wants to think of it when we still have snow in places, right?). We've been putting aside $20 a month but it's not going to be much when the time comes. I definitely need some sort of a plan here...
Did you start thinking of Christmas yet? Or, maybe, you are planning a fun vacation instead? Or both? :) Do share, please!