Pin It
I got a new toy yesterday!! Check it out :)
Yep, it's the famous
Ninja blender/mixer thing
with all the bells and whistles. My MIL decided to buy something even cooler for herself so she gave us her Ninja. It's quite an upgrade from our $40 Kitchen Aid blender that actually died about a month ago (my MIL didn't know about that). We had used it all summer for smoothies and what not and it didn't survive the pressure...
But I have to tell you, the Ninja rocks!! We made our first smoothie tonight, and I'm in love people...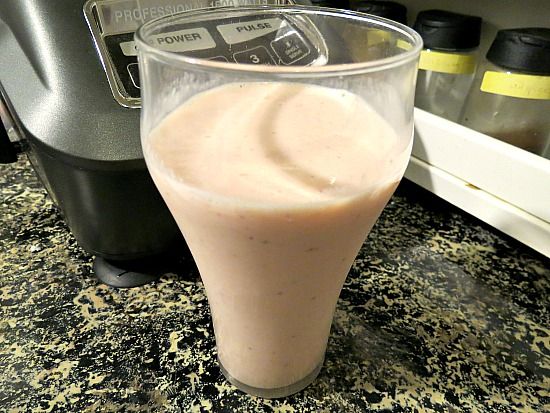 Forgive me for this dark and unfocused picture ... It was late already, and I guess, I was trying to photograph our painted countertop instead (yes, these are painted... and look pretty cool :)
Anyway, that's a new toy for Mama to play with here. I can't wait to make green smoothies with kale from our own garden.
Do you like smoothies?
By the way, how was your 11/12/13 day? Anything exciting happened? :)