Pin It
Good morning, my friends! How was your Labor Day weekend? Lots of labor or lots of fun? :) Ours was a true "labor day" - busy and sweaty :) But we caught up on a few things that needed to be done and it feels good.
I also seriously tackled our deep freezer. And hence some unfortunate food waste: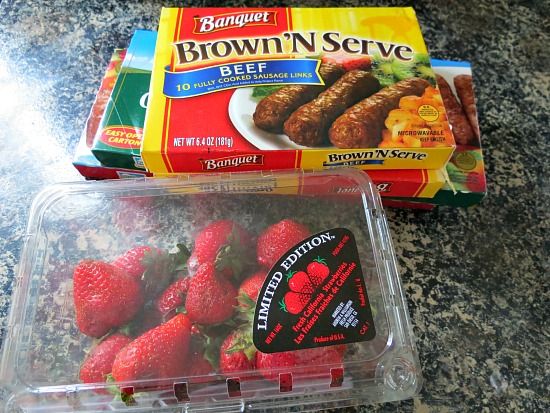 I really dislike greasy, nasty sausage links, my man loves them. But with his stomach issues, it wasn't something he could eat for a while. And honestly, I don't even remember when we got those sausages but they expired forever ago... sad... but I'm not buying them again. Yuck! I'm a bacon girl through and through, lol:) And the strawberries were an unfortunate buy from Walmart. I salvaged what I could in a smoothie but the rest went bad within just a couple of days.
And again, our menu has a ton of things from the freezer included. I really want to avoid any more food waste. So this week we are eating:
Mon.- turkey chili, corn bread, ice-cream for dessert
Tues.-baked salmon, rice, steamed spinach, green beans
Wed. - sticky drumsticks, leftover rice, stewed cabbage
Thurs. - baked ham, smashed potatoes, baked beans, salad
Fr.- leftovers
Sat.- breakfast for dinner with leftover ham, eggs and waffles
Sun.- homemade pizza night
And what are you eating this week??