Pin It
Hello, hello, everyone!
How was your Monday?
Busy? Lazy? Or you don't even want to talk about it? As summer approaches, it seems like weekends fly buy quicker and quicker... I think, I need a week-long vacation...
Last week was not that good in the food waste department. I threw away some canned salmon that was sitting in a container for way too long, a handful of cilantro, 2 TB of canned peas that never got used up (family prefers frozen). But this was the saddest waste of all: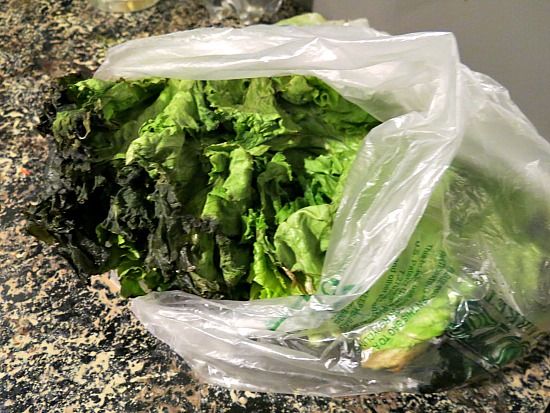 A whole bunch of salad. it got shoved to the very back of the fridge where it literally froze. What's the deal?? I was hoping to salvage some but, alas, it was beyond saving. Usually I wrap salad in a paper towel but this time, honestly, I just forgot... Bleh... What a waste of money. Oh well...
And this week on our table:
Mon. - chicken salad on bagels (ran out of bread :)
Tues.- baked ribs, coleslaw, 2-bean salad
Wed.- pasta and stir-fry (with added chicken)
Thurs.- cabbage and bean soup
Fr. - BLT sandwiches with homemade smoothies
Sat. - dinner with friends
Sun. - leftovers
And what's on your menu this week?